Culture of creativity and innovation
Rakon has built a world-class reputation in engineering excellence and continues to innovate and lead new product development - meeting changing global needs in frequency control solutions.
These innovative approaches are only possible through the experience and drive of our people.
Our people enjoy a team-based practical culture and as a global organisation with nearly 1000 employees, we understand the need to be a supportive working environment.
Globally, Rakon attracts high-quality people and consequently, we leverage the benefits of a multi-cultural environment. We are an equal opportunities employer and encourage global thinking, innovation, high performance and teamwork in each of our locations. However, each location has its own unique "flavour" – a tailored approach all its own. Check out our locations worldwide.
Job opportunities
At Rakon, we look for strong communicators and deep thinkers who can lead and be adaptable to ever-changing industry demands. From engineering through to production, supply chain and sales, through to our finance and support teams, our aim is to build innovative diverse teams who will drive the successful growth of our global company.
Here are the current opportunities to join our team: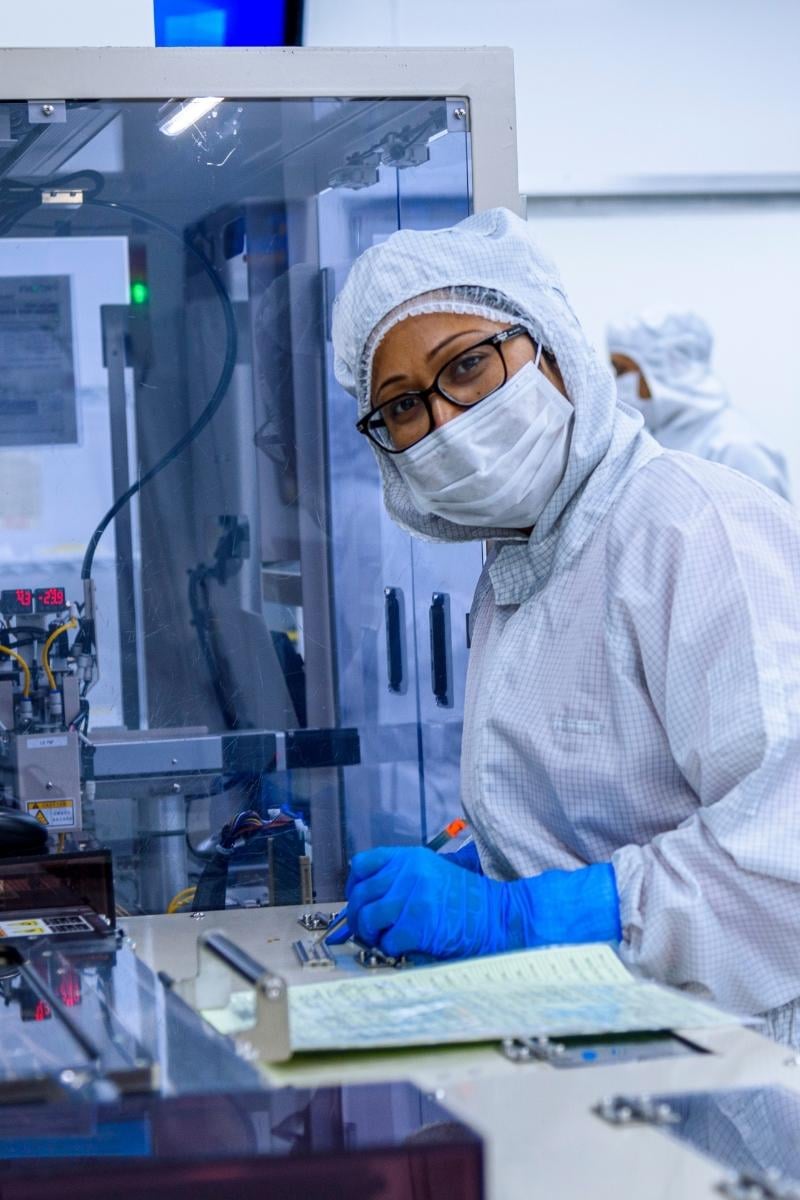 Why work for us?
Rakon is a listed company that has never lost its family feel. From our humble beginnings over 50 years ago, we have grown into a successful, diverse and multi-cultural business spanning four continents. Our greatest success story is our people – some of whom have grown their whole careers with us! Rakon is truly a place where careers thrive in an inclusive environment.

Here are some of the reasons why you should join our team:
Diverse, complex projects
Our teams have the benefit of working across a diverse range of projects because our customers come from a wide range of industries. Our products are at the forefront of technology and have many applications, such as telecommunications cell towers, space satellites and GPS systems.
Great people, great culture
We are committed to our people and treat them as individuals, recognising achievement and commitment. We pride ourselves on our collaborative environment and our shared values of passion, respect, courage, perseverance and integrity as our guiding principles
Training and development
As a business with a high level of corporate intellectual property, we rely on our in-house and on-job training to deliver exceptional results. Many of our people move between departments, gaining a different perspective and enabling growth both horizontally and vertically.
Offshore opportunities
As a global employer, we are used to our people moving around. Travel is often a part of our senior roles, especially if you're based in New Zealand. We're open to discussing short-term secondments or longer-term placements; just open the conversation.
Flexibility in working hours
As a global company, our business is always 'open', regardless of timezones. This means our people are flexible with their hours to ensure they connect with our global customers and teammates. Some companies say it, but we mean it – flexibility is a way of life.
Location-specific benefits
Depending on where you're located, you may have access to different types of benefits. Talk with the relevant team to get a better idea of what we can offer you.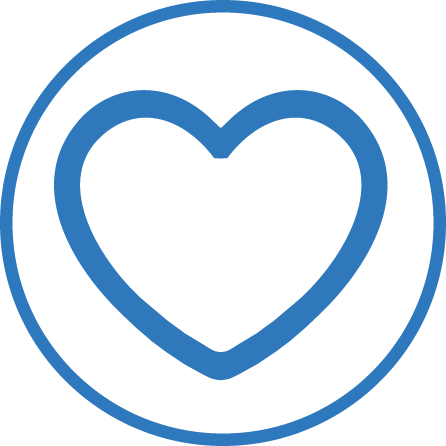 Passion
We're driven by our energy and excitement to create solutions and new possibilities.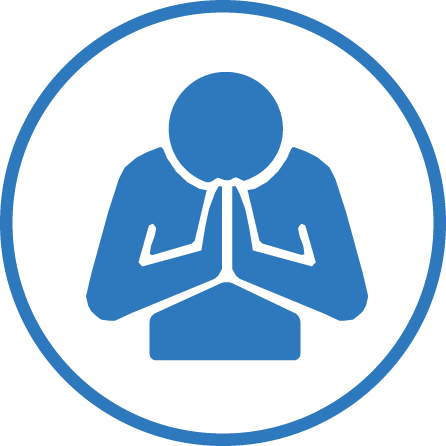 Respect
We treat others as we expect to be treated; we listen, value diverse perspectives and take nothing for granted.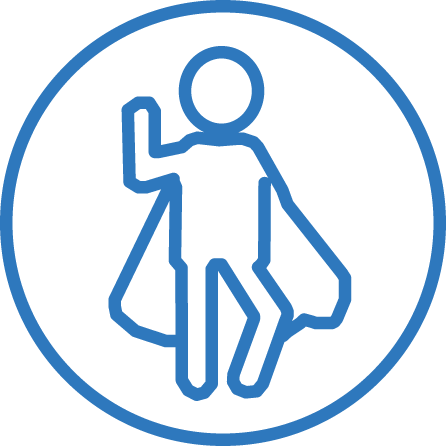 Courage
We're proactive and challenge the status quo with a 'can do' approach.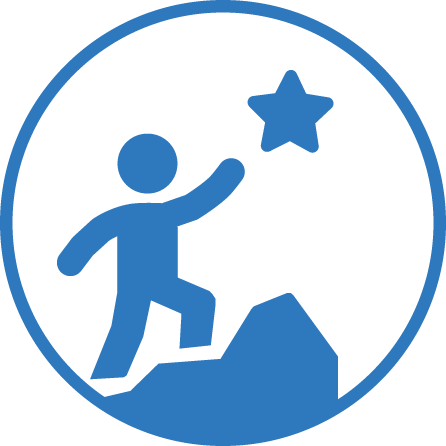 Perseverance
We've the determination to have another go and achieve the best outcome as a team.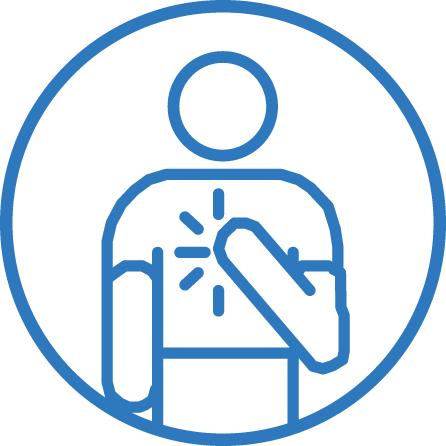 Integrity
We're honest, transparent and strive to do the right thing by each other and the planet.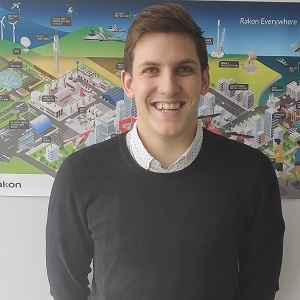 Anthony
Electronics Engineering Apprentice | France
After two years of study in electronics and industrial computing, Anthony joined Rakon France to complete his diploma of electronics engineering through an apprenticeship. Anthony works at our main French manufacturing site in Gennevilliers.
"As an apprentice I love working at Rakon because it is a business with a family feel where I can grow and learn from everyone. For me this is what differentiates Rakon from other employers; it has confidence in its young employees"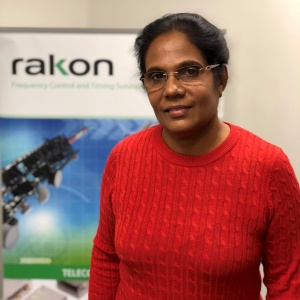 Ramya
Production Charge Hand | New Zealand
Ramya works as a Charge Hand in our Photolithography Laboratory in Auckland, after initially commencing as an Operator in our Clean Room in 2000. She works closely with engineers and provides feedback on products as well as leading a small team. Ramya's depth of knowledge across this highly technical area of our business is greatly valued.
"I feel like I am working with my family as everyone is very supportive and friendly. I started as a Production Operator and after a year I was promoted as Department Charge Hand. I have learnt new processes and have been exposed to new departments to help me grow with the company"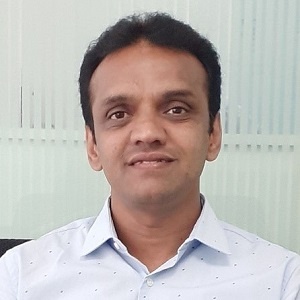 Shekar
General Manager Design | India
Chandrashekar works at our Rakon India site as the General Manager Design, but he started his career way back in 1997 as a Design Engineer. Currently, he is responsible for the team looking after design and development of oscillators for various industries such as telecom, defence and space.
"I enjoy the challenges that push us to the limit when it comes to implementation of any new systems and processes."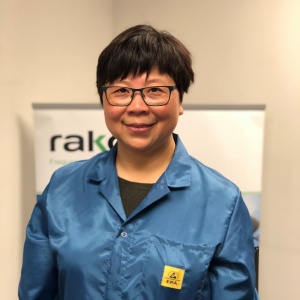 Susan
Process Engineer | New Zealand
Susan started with Rakon NZ in 1997 as a Clean Room Operator, moving into a Technician role with Customer Support. While in this role, she studied part-time at MIT and completed her Engineering degree. Since then she moved to QA and Proccess Engineering, where she works with the Product R&D and Production teams to ensure our new products are continually optimised for commercial manufacture.
"Rakon is a wonderful company. The people here are very friendly and I love working here. People come from different countries and bring different cultures to the wider team. We all help each other and because of the high-tech products, you can learn a lot of things here."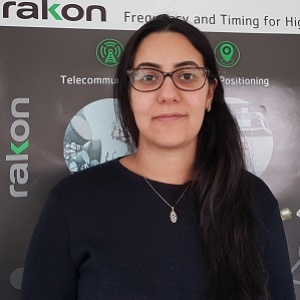 Inès
Development Engineer in Hirel | France
Inès started with Rakon France in 2019 as Research and Development Engineer in Hirel (high reliability) products. After her Ph-D in microelectronics, she worked as a design engineer and taught electronics at the University of Aix-Marseilles in France, before joining Rakon.
"After my PhD, I chose Rakon as my preferred employer because of the family ambiance. Rakon also encourages young engineers to develop a rich experience"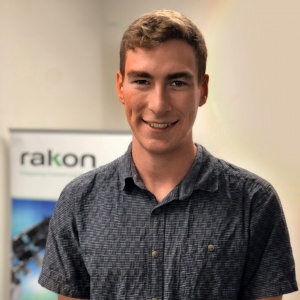 Reuben
Graduate Engineer | New Zealand
Reuben was one of our University of Auckland scholarship recipients in 2017. As part of his scholarship, he worked in the Product R&D team over several summers. Now, Reuben is working part-time in the Equipment Development team, incorporating a Masters's project on traceability of the product across the manufacturing process.
"During my third year of engineering, I was offered a scholarship to join Rakon. I would recommend Rakon to others as they are a unique company - not too big, not too small. There are other offices globally, but it is small enough so you get to know everyone and work across multiple departments."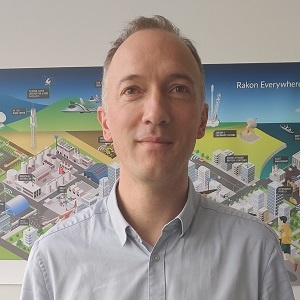 Frédéric
Product Line Manager | France
Frédéric started with Rakon France in 2019 in the role of Product Line Manager for Telecommunications products. He has 22 years of experience in the telecommunication and defence industry. He has worked in France, England and Finland.
"Rakon is the kind of international, multi-cultural environment where one can grow through daily exchanges around top-of-the-range products for demanding customers all over the world. This can be demanding but also rewarding"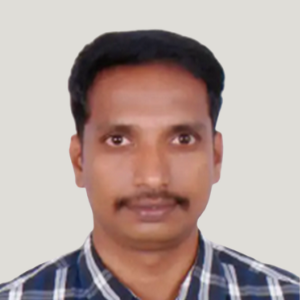 Karthik
Manager - Production and Equipment | India
Karthik joined Rakon India in 2009 as an Electronics Engineer working on the equipment in our production facility. In 2015, he was promoted to Manager – Production and Equipment and now looks after our OCXO production facility.
"The success of my profession in these 10+ years in Rakon is mainly due to team work, hard work, technical knowledge, people development and my interest in IoT and digitisation"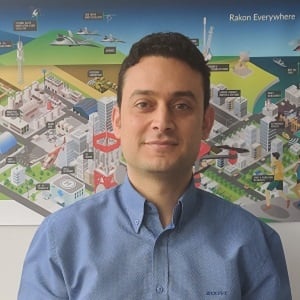 Hamdi
Product Development Manager | France
Hamdi joined Rakon France in 2019 in the role of Product Development Manager for telecommunications products. He has great professional experience in semiconductors and expertise in analog and radio frequency design.
"One of the company values is to encourage employees to share their ideas in order to propose new solutions for ongoing projects. This is why I have chosen Rakon as my preferred choice for employment"