NASA1 has just released the first-ever audio recording of sounds from Mars along with footage of the 18 February (US time) touchdown from NASA's Mars 2020 Perseverance rover. Also released today was the mission's first panorama of the rover's landing location.

Rakon CEO Brent Robinson says the Kiwi company has been following developments with heightened interest since the Perseverance rover landed last week, as two of its components are on-board.

"We're excited to play a part in enabling our partners to make new discoveries and we look forward to what this first-of-its kind audio, video and imagery provided by NASA may uncover about our universe."

Robinson says Rakon's components, designed and manufactured in France, are part of the SuperCam equipment.

"Our crystal oscillators are embedded into the SuperCam instrument placed at the top of the mast of the Perseverance rover. One of our products is on board the SuperCam computer and the other is in the infra-red spectrometer (IRS).

"The SuperCam consists of a camera, a laser and three spectrometers. Data from the instrument will be used to determine the elemental composition of rocks, their mineral composition and to detect the possible presence of organic molecules. A microphone is also embedded to listen for Martian noise.

"We'll be watching in anticipation as the SuperCam is commissioned over the next few days and eagerly awaiting to hear what new information it may bring."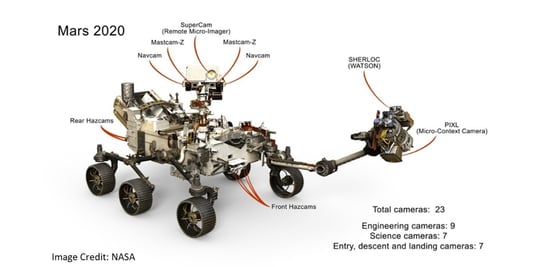 The components are not the only ones from Rakon currently on, or orbiting the red planet. The company's products are on-board Europe's Mars Express launched in 2003 and ISRO's2 Mars Orbiter Mission spacecraft launched from India in 2013.

Rakon Chief Marketing Officer Darren Robinson says the company is also leveraging its long history and experience in Space to enter new emerging opportunities.

"The commercialisation of the Space sector called 'NewSpace'3 is the fastest growing sector of an industry that is expected to triple to a USD 1.4 trillion market within this decade.

"Rakon is positioned well in this emerging market. We've already been successful in winning business for low earth orbit satellite networks including an initial contract in 2020 to supply the first 160 satellites of a 500+ SmallSat network. Our oscillator is used as the critical master frequency reference. We're also currently working on securing business for a number of other megaconstellations."

-Footnotes-
1 NASA: National Aeronautics and Space Administration.
2 ISRO: Indian Space Research Organisation.
3 NewSpace: Refers to a globally emerging private spaceflight industry. This includes aerospace companies and ventures working independently of governments and traditional major contractors to develop faster, better and cheaper access to space and space technologies. It includes Low Earth Orbit satellites such as CubeSats.


---

Contact:
Media Liaison
Louise Howe
Email: louise.howe@rakon.com
+64 21 206 0985
About Rakon
Rakon is a global high technology company and a world leader in its field. The company designs and manufactures advanced frequency control and timing solutions that provide the heartbeat of much of today's communications and positioning technology. Rakon was founded in Auckland in 1967 and is listed on the New Zealand stock exchange. For more information visit
www.rakon.com
About Rakon's Hi-Reliability Heritage
Mars 2020 mission
Rakon's Crystal Oscillators (XOs) on-board the Perseverance rover are the RK115 FP4 @ 20 MHz 8.725 MHz.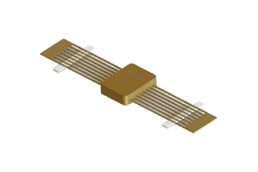 Rakon's High-Reliability Solutions
Rakon has a long history of providing high-reliability products, with some customers having an association with Rakon for 40 years or more. Rakon is one of the world's largest solutions providers of high reliability, frequency control products. Government and commercial programmes across the globe use Rakon solutions in systems where high performance is required under the most demanding conditions.
Rakon has a broad space offering to meet the needs of the most demanding applications in the traditional space and NewSpace markets including ESCC qualified resonators, oscillators, Master Reference Oscillators, Frequency Generation Units and soon to be released communication equipment.